Let's face it, time is running out for holiday shopping. It's hard to come up with new ideas for family members too, especially if you are procrastinating like me this year. Ha!
I recently learned about this site,
www.become.com
, and was pretty impressed with it. Basically you can research and find where to buy products online all in one place. Kind of like a shopping guide. Super easy and convenient for that working (or even SAH) mama.
During my search I came across these pretty snazzy baby cribs. I wish I would have known about these modern
on sale! oeuf cribs
when we were shopping for a crib last year. Perhaps I'll consider it next time if I have a little girl. It would be fun to decorate a room around this crib.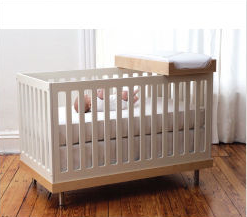 For the little kids, they have all kinds of fun gifts on this site. I know for Jackson, he loves hooded towels, and so do I. They keep him nice a snug in the winter time after his bath. Check out the cute
Koala hooded towel
s
. They are a pretty good price. Perfect stocking stuffer or gift for baby!
Now I also have to buy gifts for my nieces that seem to have a lot of dolls and toys. My 3-year old niece is getting to the point where she loves to dress up and she adores anything related to princesses! I think this
Disney Princess mermaid perfume
would be a unique gift for her, but I better ask her mom first. Perhaps for her birthday coming up in April?
Oh the joys of last minute shopping. I wish you all the best of luck at it!

**Please note this was a paid review; 100% opinions are mine