Last week we briefly talked about goals and daily journal writing. Well one of my big goals is to try and live a healthier lifestyle and get my family to do the same. Have you ever seen the movie
Food Inc.
? My husband and I watched it this weekend and it really gave me a kick in the you-know-what to get this new goal started.
It's disturbing where we get our meat. Now I'm usually not one to hit the fast food joints, but now I'm even a little nervous about going to the grocery store to buy meat. Eek.
I ventured to the store today though and had a fairly easy time finding 100% organic produce, meat, whole grains, and dairy items. I even found locally made grain bread. Yumo.
Tonight for dinner I made organic salmon over a bed of organic spinach with a simple lemon-olive oil dressing. I highly recommend this potlatach seasoning you can find at
Williams-Sonoma
. It gives the fish a semi-spicy, crispy taste. It's simple delicious and you don't feel like you are eating healthy. It tastes like salmon you would order from a fine restaurant.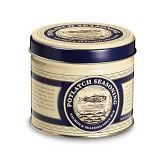 There are so many more wonderful, healthy recipes to explore. I hope to share more with you this week. Fingers crossed I can keep it up. If I get to craving junk food, I guess that is what the journal is for!
Happy Monday!