I love to cook when I have the time, a clean kitchen, and someone else to do my dishes. Therefore, I usually don't love to cook.
I was strolling through the grocery store the other week trying to come up with an easy-peasy meal for Sunday dinner. Sometimes I just like a warm and wholesome home cooked meal on a Sunday. Doesn't everyone? Stew sounded like it would do the trick.
I gathered up onions, carrots, celery, potatoes, stew meat, etc. to come up with a homemade stew. Not only was it getting expensive, but it was a lot of chopping to do. Oh forget about it. I put everything back and then went to talk to the butcher, of all people, about an alternative concoction for this meat. Then he told me about these frozen stew veggies.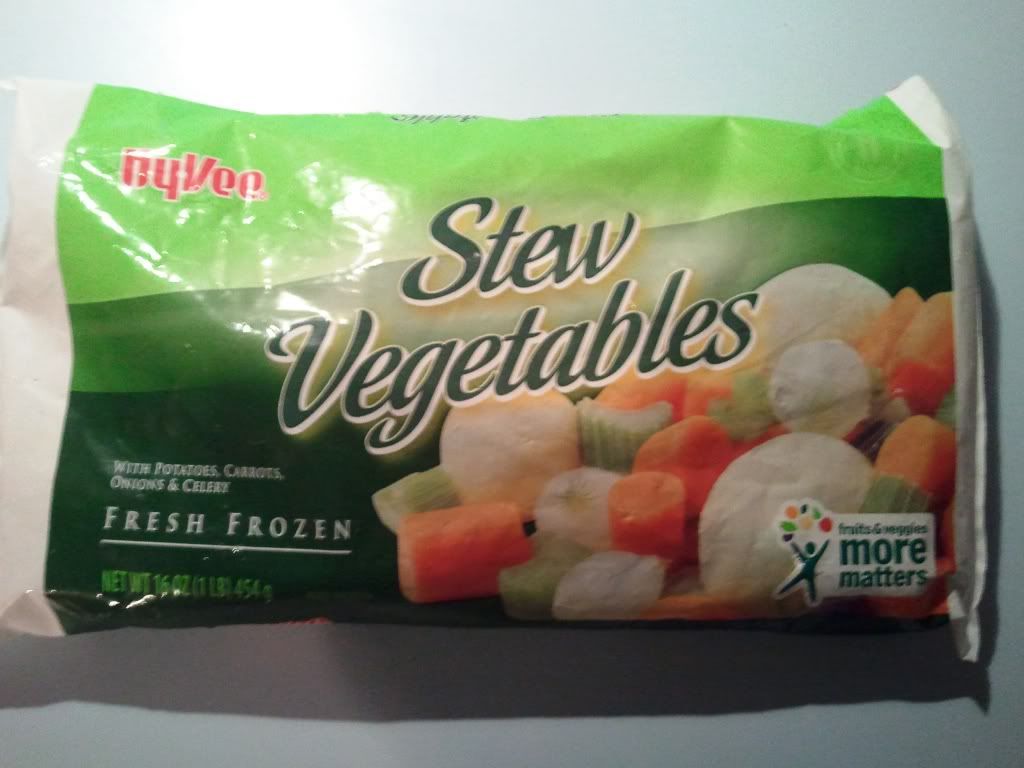 Super cheap, like less than $2. No chopping. Get the husband to peel some golden potatoes, toss everything into a crock pot with some spices and you are ready to go.
The final result? Well, even my husband liked the stew.
Now that's a good deal on multiple levels.