Turkey, mashed potatoes, root vegetables, dressing, gravy, pumpkin pie, oh my. It was a great Thanksgiving and we had so much fun with our little guy. He ate some of the dinner too! He tried the mashed potatoes, gravy, and root vegetables. It was pretty clear that his favorite was the gravy.
It's tradition to go out with your best old friends from high school/college on Thanksgiving weekend. After tucking little Jackson into bed, we all met up and headed to the local pub for a few pints of beer. It was probably the first time my husband have really been able to kick it since before the baby talk started.
Despite eating tons at Thanksgiving, we had to make a late night run to the local White Castle after the pub. I know what you are thinking, what is that or that is gross. But hey, it's a classic stop after a night of pints.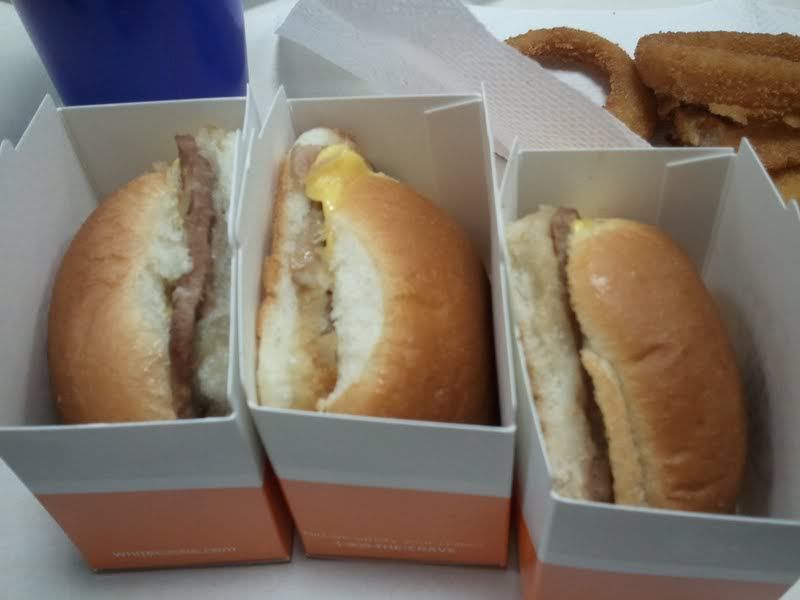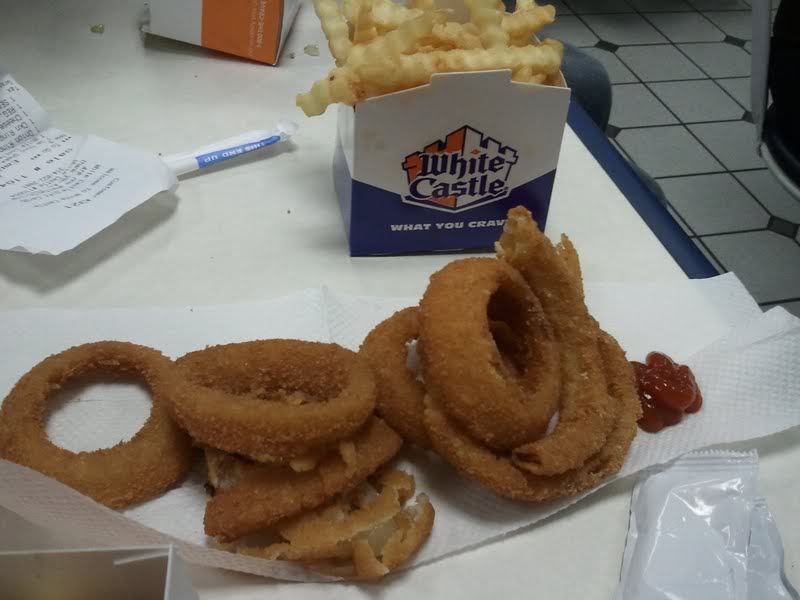 Some people in my hometown love it so much they make their Thanksgiving stuffing with the "whities." I don't think I would go that far. It is a rare occasion when I consume it. There must be a few pints involved.
But it was oh so good. We ate it all up. We didn't feel too hot the next day though. And I think I gained about 5 pounds after eating it.
Back to being semi-healthy tomorrow.