I'm posting a little later today because I am at a conference for work. It's in sunny and warm Phoenix, AZ. It's simply gorgeous here....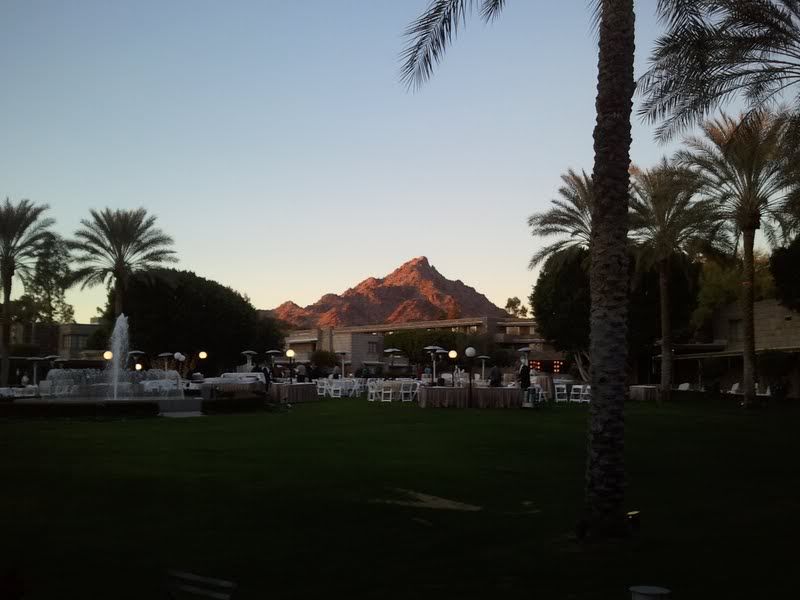 I love these types of conferences because it's honestly like a mini-vacation. I get to hang out with great people, drink wine, and talk shop.
It's hard being away from my little man for the first time, especially since I found out he was sick today with a fever. My husband is a great daddy though and has him all taken care of. I'm a lucky lady.
I'm going to try to post tomorrow, but it may be tough. Mama is getting her pool time on in the afternoon!