There is nothing like a repeat snow day, right? Unless you stuck in a house that needs work like mine. I bet all of you SAHM's know what I'm talking about...you start to notice all the things you don't like about your house.
We are thinking of selling our house in the spring and some of you may recall over Christmas break I spent a lot of time working on little things here to get it fixed up. Well let's just toss all of that work out the window.
I must have deserved some kind of bad ceiling karma because the ceilings in my house keep falling down, get stains from leaks, or just need like 5 coats of paint.
We just got a new roof last summer to help with the water stains. Today I noticed this in the dining room. To help you visualize the scale of it, it is about the size of a basketball.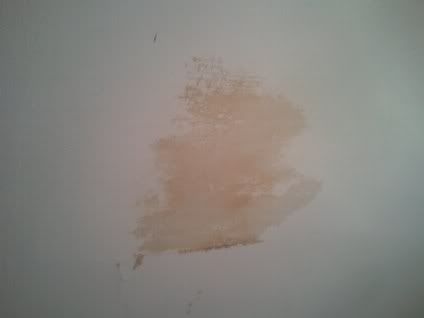 I just about died.
Not to mention I have a huge hole in my kitchen ceiling. Okay, that is because there was a leak in the upstairs bathroom and my husband decided to cut this hole to fix it (second time we have had to do this work).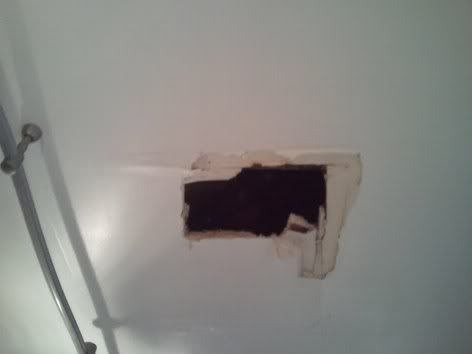 I just about died when he did that too.
Dear ceiling karma police, I'm sorry for whatever I did to you. Please stop raining on my parade. I would like to move now please.