I'm not too hard to please when it comes to Valentine's Day. Let's be honest. It's a made-up holiday to get short term sales lift for chocolate, flower, and card brands. I think my husband shares these same feelings because I never get anything on Valentine's Day. Sad, I know (not really though).
Every year, we do have a little Valentine's tradition. We go down to our local pizza shop in Prairie Village,
Minsky's
, to get a heart shaped pizza. It's not a fancy or expensive tradition, but it's a nice one and I enjoy it each year.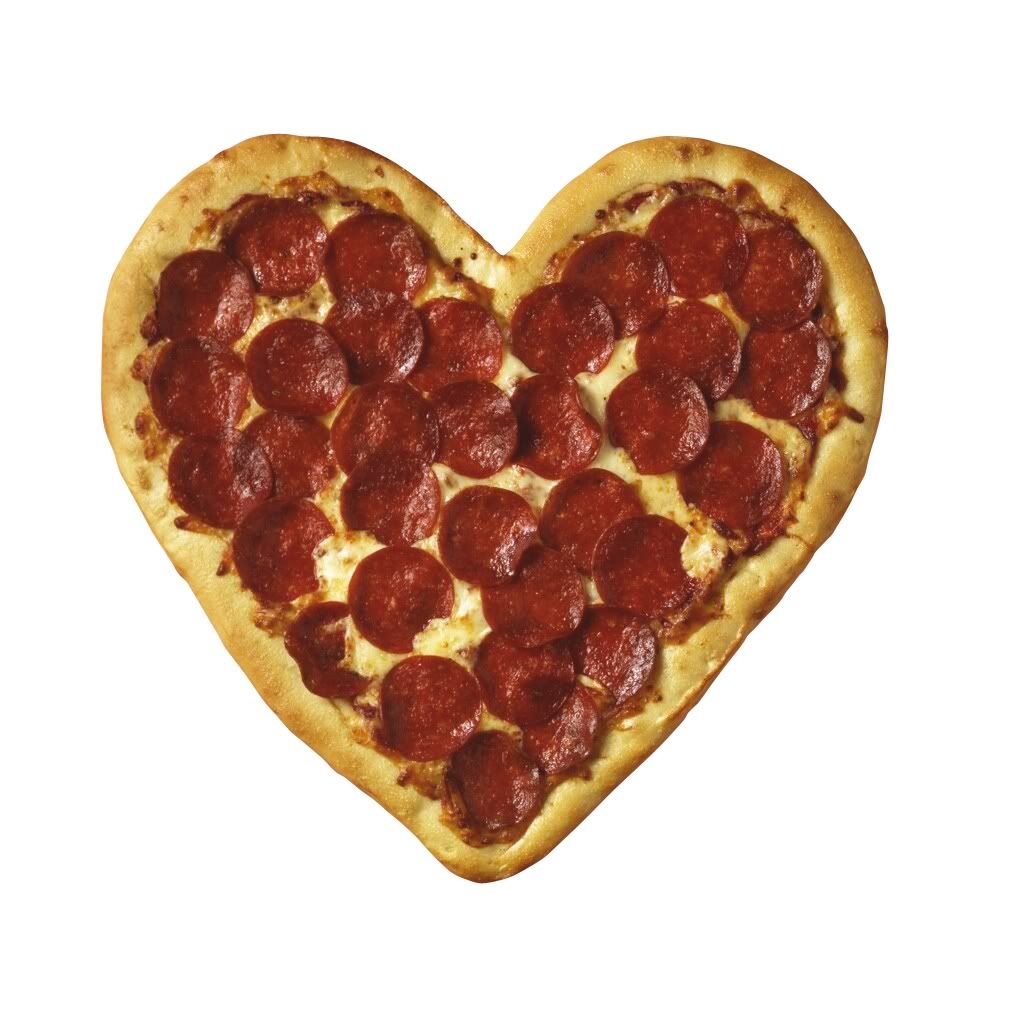 What a cute idea too...if you were really on a tight budget, you can even make one of these bad boys at home for Valentine's Day. A big heart shaped cookie would be good too!
Hope everyone had a wonderful Valentine's Day!