It's sad, but true. Beware of entering my house as you may be a witness to one of my baby's next acts of shear madness.
You won't see it coming. You won't think anything could possibly happen in this loving home. You may even think to yourself "Oh, what a sweet little baby. Look at his cute smile. He could do no harm..." Then suddenly without warning you will witness the casualties!
Down goes little bear without a second thought...is that a tear coming from its eye?
Red fire engine doesn't stand a chance...gets thrown down like there is no tomorrow!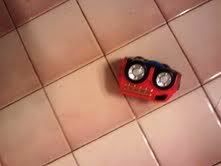 The poor bib has seen better days...tossed to the side like an old used up rag!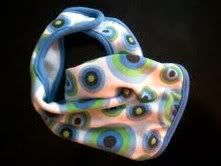 And my baby doesn't even have a strong arm yet. I can't imagine what it is likely to be in a few months. Is this a forewarning for future hits in the head? Probably should stick to soft toys come Christmas time.