Happy Friday and Happy Halloween!
So we tend to have a lot of fun at work sometimes. Today we had a pumpkin contest and it was some serious business.
My department came up with a pretty sizzlin' idea...
Introducing the Cheeseburger Pumpkin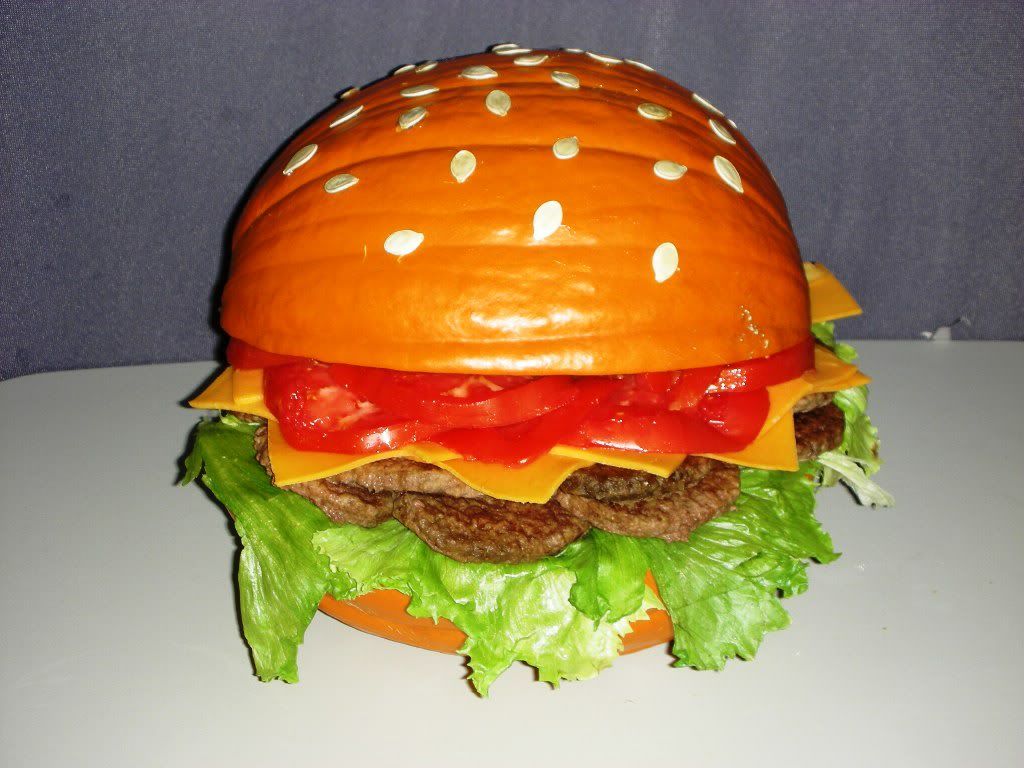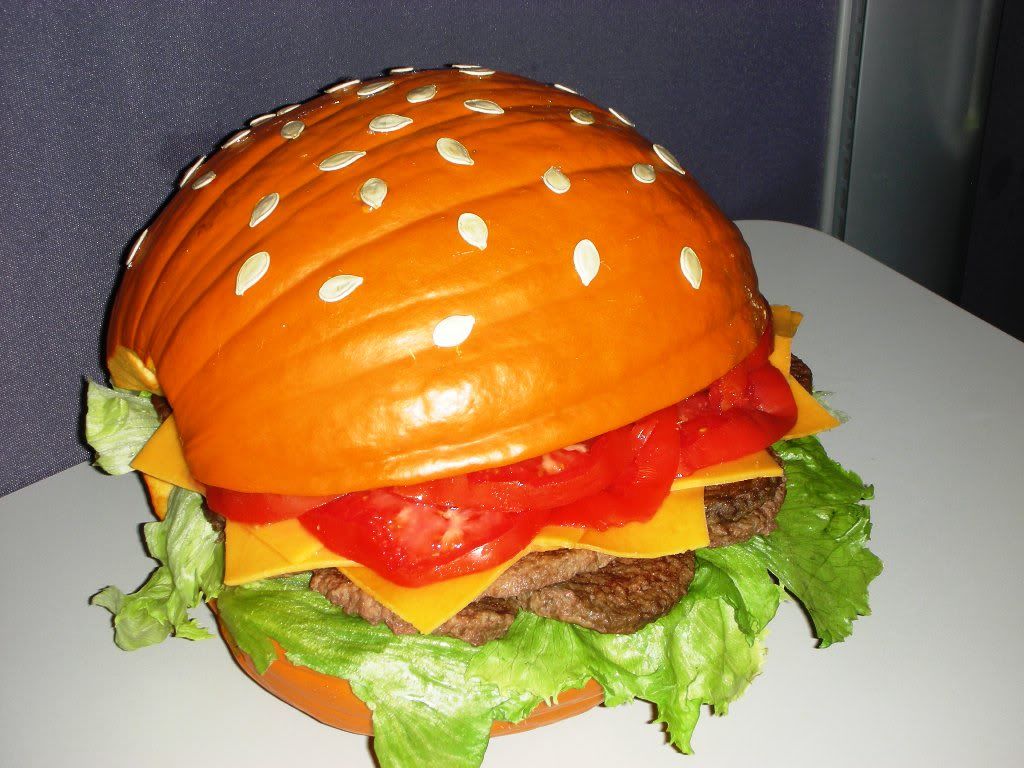 I don't think I'll be eating any cheeseburgers for a while. I'll be perfectly honest, it didn't smell all that tasty.
Who won? Who do you think? Pumpkin Cheeseburger (well of course)!
What fun pumpkin ideas have you come up with this year?