Happy Friday! Let's talk about something fun today.
Now that there is a chill in the air, break out the cute and embarrassing baby hats.
Jackson has all kinds of baby hats. Everyday we walk Jack to school and we put on one of his hats.
Lately he wears his newspaper boy hat...perfect for a fall stroll to school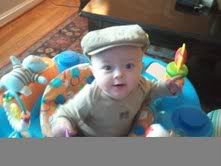 When he is a bit naughty, he wears his devil hat. I'm not sure if the church ladies at his daycare appreciate this one too much.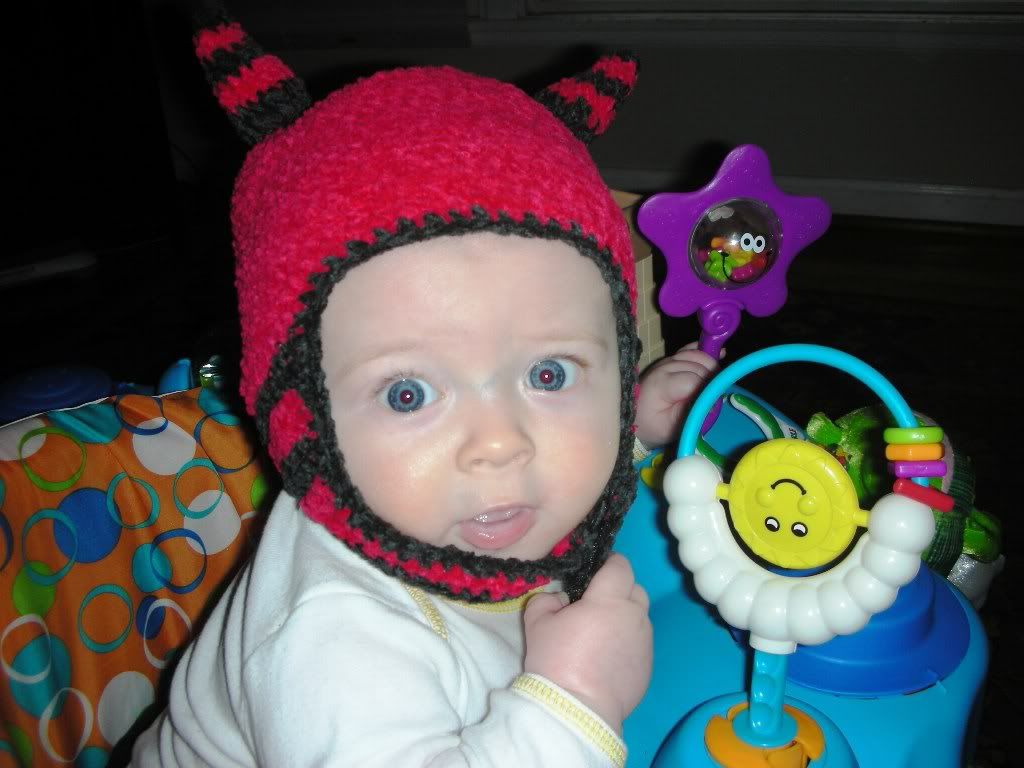 And finally when it's super cold, he wears his knitted hat. A volunteer at his daycare made it for him. Isn't that too sweet? I'm hoping to learn how to knit baby hats myself really soon.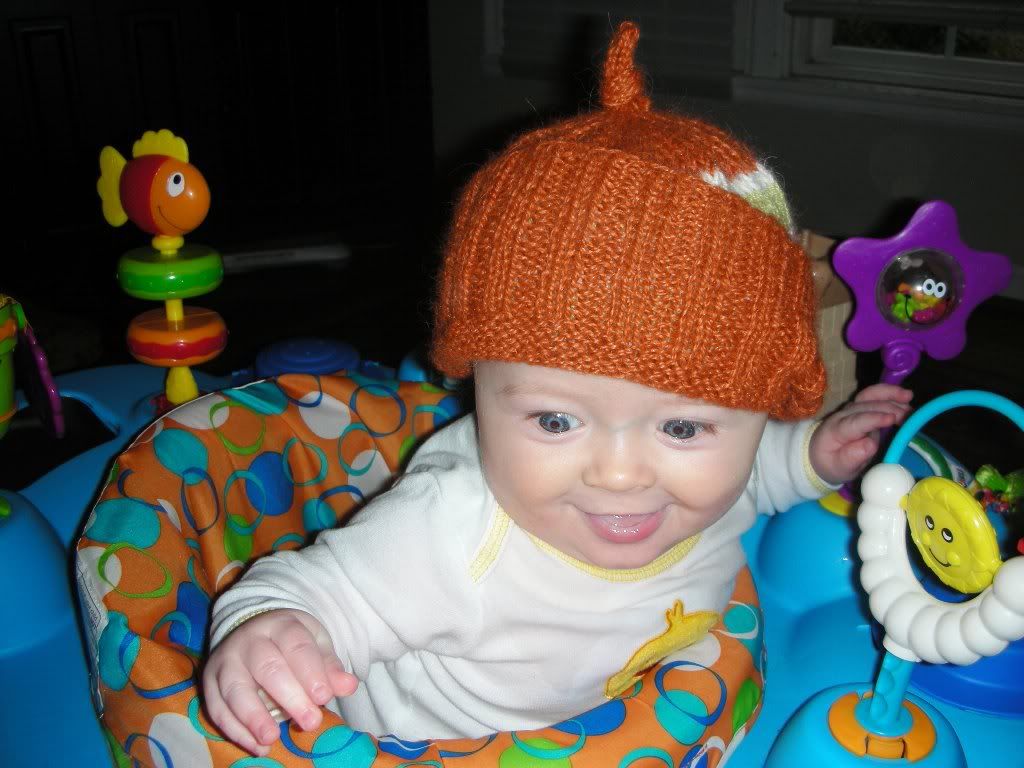 I'll make sure to post my future creations online for all to see (and maybe even shop for too).