I'm very thankful for pumpkin. What a universal food. You can mix it with a bunch of spices to make just about anything amazing--pie, bread, cake, soup, and one of my new favorites, ice cream. Oh yeah, yum.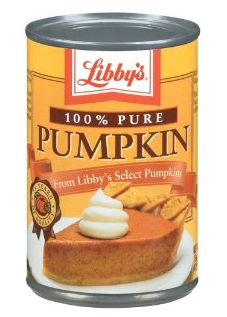 Per
wholesomebabyfood.com
pumpkin is a great food for little ones too. I cracked open a can of pumpkin last night and gave my little guy a bowl mixed with barley.
He wasn't sure if he liked it though. But as many of you know, he doesn't like food very much at all. He's a milk man.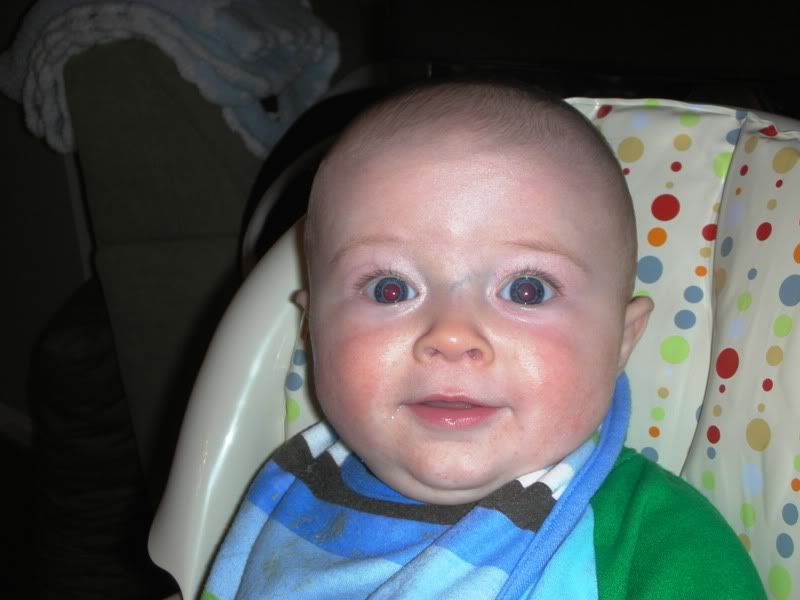 Unfortunately there was a lot of waste as I learned you shouldn't freeze canned pumpkin for future baby food use. I was a little sad to hear that news because how easy would that be!?! Oh well, when you are making your pie, bread, or cake, give your little one a taste then.

I think next time I'm going to sneak a little cinnamon in it for him to try...well actually, I may let him taste a little pumpkin pie on Thursday. I know, crazy talk for a mama. Oh well, I figure he is going to love sweets regardless!




L

ibby pumpkin can be found here (if you are too lazy to drive to the store).