I was up late working last night and didn't have a chance to work on a very detailed post for today. I know that's sad, but sometimes a deadline at work takes priority over the blog. After all, this blog doesn't pay the bills just yet.
I did take picture of my little guy I thought I would share with you all today...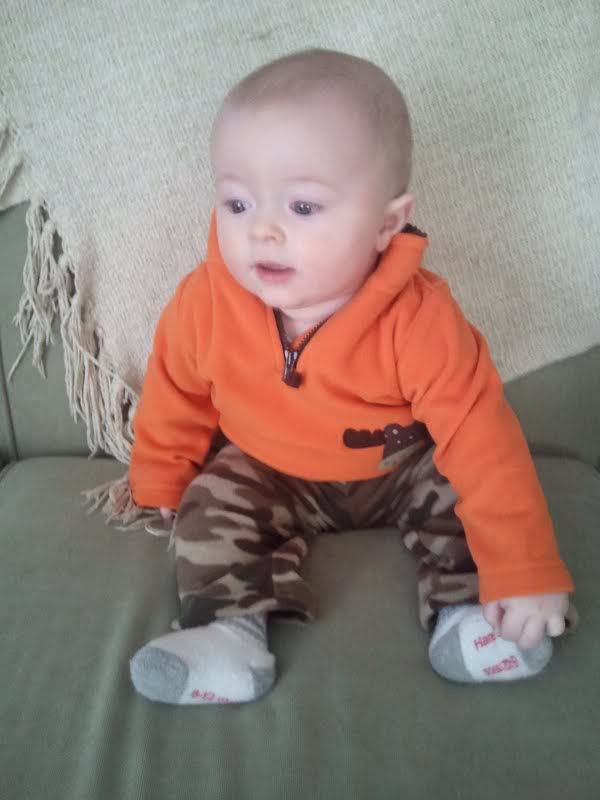 Doesn't he look like he is ready to go shoot some deer? Not that we are into that kind of thing, but if we were, he would be set.
It's too bad that you dress your little one up so cute and then they have an "accident." I can't remember the last time my baby didn't have a blowout and all of his clothes had to be change. Seriously, this happens everyday. Must be from all of that wholesome baby food...ha!
Hope everyone has a happy Friday and a great weekend!